Datacom Systems 1G Transceivers

Copper and Fiber based Small Form Factor Pluggable SFP Transceivers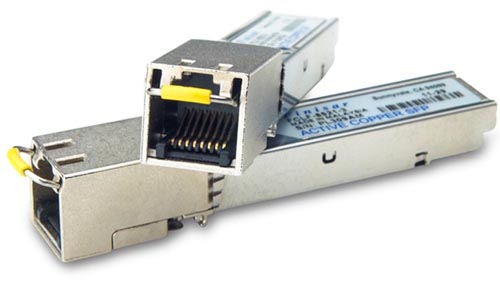 Datacom Systems Products
Datacom Systems Accessories
1G Multimode Fiber Transceiver
#SFP-SX
Get a Quote!
1G Singlemode Fiber Transceiver
#SFP-LX
Get a Quote!
1G Copper Transceiver
#SFP-RJ45
Get a Quote!
Copper and Fiber based Small Form Factor Pluggable SFP Transceivers are compatible with either Gigabit Ethernet and 1000BASE-T standards or IEEE Std 802.3 and 1x Fibre Channel as defined in FC-PI-2 Rev. 8.00.
Full metallic enclosure for low EMI
Low power dissipation
RoHS compliant